Witchcraft spells |

"For those beings Fall is the ever normal season, the only weather,
There be no choice beyond.
Where do they come from? The dust.
Where do they go? The grave.
Does blood stir their veins? No: The night wind.
What ticks in their head? The worm.
What speaks from their mouth? The toad.
What sees from their eyes? The snake.
What hears with their ear? The Abyss between the stars.
They sift the human storm for souls, eat flesh of reason, fill tombs with sinners. They frenzy forth. In gusts they beetle-scurry, creep, thread, filter, motion, make all moons sullen, and surely cloud all clear-run waters. The spider-web hears them, trembles- breaks. Such are the Autumn People."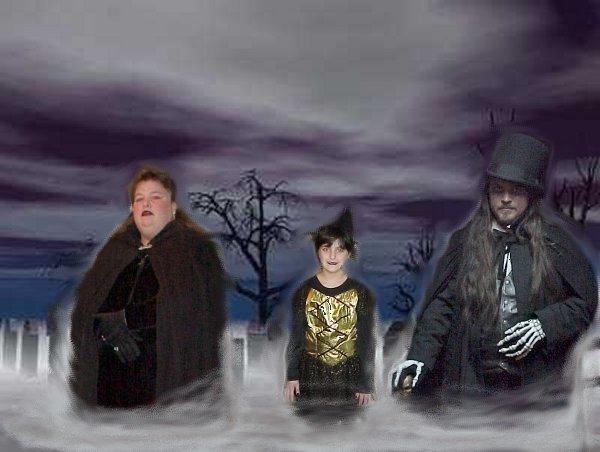 Ray Bradbury seemed to have coined the label, "The Autumn People" in his work called "Something Wicked This Way Comes". So you see I am not trying to take credit for the creation of the Autumn People, in fact how could I say that? The Autumn People have been around far longer than I or even Mr.Bradbury. By todays terminology the Autumn People would be those who live, study and practice the magical and supernatural arts and ways of life. Witches, vampires,werewolves,etc.al would make up the groups that would be known as the Autumn People. In todays society there are those people who have taken the lifestyles of the witch, vampire and even werewolf and made lifestyles of a positive,non-violent,balanced way of life. These are the people that are the Autumn People of today. The traditions of the autumn people are as diverse and varied as the various groups that make up the autumn people. However our heritage has always been the same, we have always been the strange ones to those humans who seem to be afraid of the night,to those humans who seem to be afraid of desires, nightmares and even their own world in general. Burning times, hanging times, staking times throughout human history we have had tortures and even worse inflicted on us as autumn people for our beliefs, way of life and even appearances. But these are new times and history is what has happened, we can do nothing about the past but learn from it. Now is our time to live and plan for the future. Our future is in knowledge and educating not only others of like mind but those who are different than us. I am making this page because I am an Autumn Person. The traditions and way of life that you see and read are purely my own. I am not saying that this is the way all autumn people live or believe. Autumn People are unique individuals with ways and styles all their own and individualized, however similarities will be found as that invisible thread that links us all. I urge others of the autumn people to make a webpage of your way of life as an autumn person to share with others. If you do or have a page ,please send me a link so that I may include you in my link page .
Voodoo Magick